Three Notorious Female Killers You Should Know
The murderess is a rare creature. According to a 2013 study by the United Nations Office on Drugs & Crime, only 4% of murders committed in North America are perpetrated by women. Perhaps that rarity is the reason so many are fascinated by the stories of female killers who intentionally took the lives of others.
For many female killers, poison is the weapon of choice. But not for all. In Murderess: Three Female Killers & the Stories of their Crimes, we recount the deadly tales of three American murderesses … including one who killed again, and again, and again.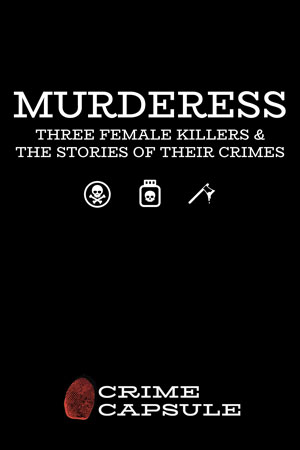 ---
Sign Up Today for the free Crime Capsule email Newsletter and get Murderess: 3 Female Killers & the Stories of Their Crimes PDF eBook for FREE
---
1. Serial Killer Bertha Gifford
Twenty-four-year-old Henry Graham must have felt as if he'd won the blue ribbon at the local fair when he latched onto Bertha Williams and married her in Hillsboro, Missouri, in December 1894. Said to be one of the prettiest girls in Jefferson County, the dark-haired, twenty-two-year-old Bertha settled down with Henry at Morse Mill, where they'd both grown up.
A year and a half later, the couple had a baby girl, Lila. Located on Big River about six miles northwest of Hillsboro, Morse Mill was a resort community featuring the Morse Mill Hotel, which catered to the St. Louis elite and other tourists. Bertha went to work there, but after a few years, her marriage to Henry Graham ran into trouble. Sometime around 1905, according to later rumors, Henry got involved with another woman, and Bertha started spending time with a local boy named Eugene Gifford, who was almost ten years younger than she was.
Still a beautiful woman in her early thirties, Bertha seemed to have a strange power over Gene, and he broke off his engagement to another girl. Henry and Bertha started arguing all the time, but before the marital drama could reach a climax, Henry took sick and died of what was thought to be pneumonia. Nobody thought much about it, and Bertha collected insurance on her husband's death. Then, in 1907, after a respectable mourning period, she and Gene got married and soon moved away from Morse Mill, settling in the Catawissa area of neighboring Franklin County.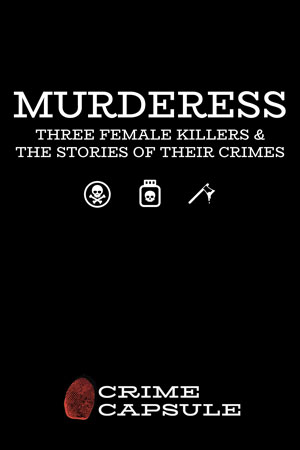 ---
Read the rest of Bertha's story when you sign up for the free Crime Capsule email Newsletter and get Murderess: 3 Female Killers & the Stories of Their Crimes PDF eBook for FREE
---
2. Nellie Pope
At six-foot-four, convicted murderess Nellie W. Pope stood half a head taller than most of the guards inside the Detroit House of Correction. A larger-than-life villain found guilty of perpetrating one of the bloodiest crimes in the blood-spattered pages of Detroit history, her legend grew to enormous proportions behind bars.The Detroit Free Press dubbed the murder of local dentist Horace Pope "one of the most atrocious, cold-blooded, and deliberately-planned murders" in the city's history. The end of Dr. Pope came as he slept peacefully in a rocking chair.
Just before sunrise on Saturday, February 2, 1895, a frantic, haggard and pale figure approached Detroit Police constable Shick. Through a barely intelligible garble, William Brusseau said he wanted to report a murder. He had killed Dr. Horace Pope, a well-known dentist, out of self-defense. He tugged at the arm of Shick's tunic and led him to a ground-floor flat at the corner of Michigan Avenue and Washington Boulevard.
With a kerosene lantern in hand, Patrolman Shick tiptoed through the darkness of the bedroom and stepped toward the silhouette in the rocking chair. It was just before six o'clock in the morning. The sun had yet to rise, and the entire residence had the appearance of a charcoal drawing. The figure—legs outstretched, hands folded in his lap and head tilted to the side—looked to be sound asleep, but as Shick came closer, the black-and-white image turned into a ghastly tableau of crimson. Blood and brain matter had slowly oozed from a gaping hole in the side of his head, forming a red-and-white rivulet that ran down his neck and onto his shirt. So many spots of blood streaked the wall in front of him that it looked like it was covered with paisley wallpaper. Shick spotted the possible murder weapon—an axe, its blade streaked with blood and covered with hair—leaning against Pope's chair.
The crime pulled the sheets back to expose a scandalous affair going on right under the nose of Horace Pope.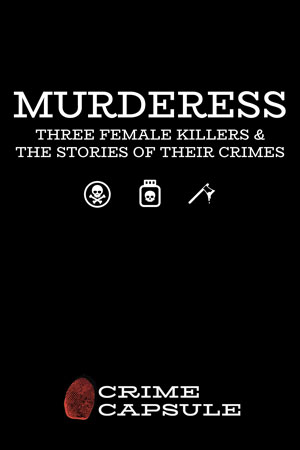 ---
Read the rest of Nellie's story when you sign up for the free Crime Capsule email Newsletter and get Murderess: 3 Female Killers & the Stories of Their Crimes PDF eBook for FREE
---
3. Jeanette McAdams
The grim reaper visited six members of the McAdams family of Ashtabula between 1848 and 1851. The deaths all occurred under mysterious circumstances and centered on one member of the family. Each victim fell ill suddenly and suffered convulsions. According to one source, each of the deaths was followed by the tones of a howling animal outside the house. Most of what survives of the story comes from two sources: a manuscript written by Rose Gifford in 1915 using information she got from elderly Catherine Rogers Gillette, who was a seamstress in the McAdams household; and an article by T.J. Thomas entitled "The Six White Stones," which appeared in The World Wide Magazine in February 1913.
Alexander and Rebecca (Smith) McAdams came from Saratoga, New York. They settled on North Ridge Road in a large house about a mile and half east of the village. They had six children: Julia, Arthur, Abigail, Walter, Luther and the oldest, Jeanette.
Jeanette was a peculiar girl by all accounts. There was a certain coldness between her and her father that was never explained. Although she was a pretty girl with dark hair and a smooth complexion, it was noted that her eyes were deep set and lacked warmth. She was restless by nature, and she disappeared for long periods.
The first to die was Julia. According to the Ashtabula Sentinel, she took ill suddenly on February 27, 1848. Dr. Coleman, who lived down the road, was called, but she was dead before he could do anything for her. An animal howled outside the window that night, sending chills down everyone's spine. Julia was not quite fourteen. Right after Julia's burial service at Edgewood Cemetery, Jeanette disappeared. No one had an inkling of where she had gone. All that was known came from rumor—that a tramp in men's clothing had been seen in the area. Folks said it looked like Jeanette through the eyes. After some time, though, Jeanette reappeared.
Catherine Gillette remembered being engaged as a seamstress by the McAdams family after Julia's death. As was the custom in those days, she went to live with the family until the clothing for the year was sewn and all the mending was done. Catherine slept in the same room as Jeanette. One night, the young seamstress could not sleep. Not wanting to wake Jeanette, she lay very still. After a while, she witnessed Jeanette sliding from beneath the covers and going to a trunk across the room. She opened the lid and drew outa suit of men's clothing. Catherine watched through the dark as Jeanette changed into the masculine garb. Then she came toward Catherine. The young seamstress kept her eyes shut as Jeanette stood above her, evidently making sure she was asleep. Satisfied that she was undetected, Jeanette left the bedroom. A long time passed before Jeanette returned to the room and quietly shed the men's clothing. She placed it all back in the trunk and crawled into bed.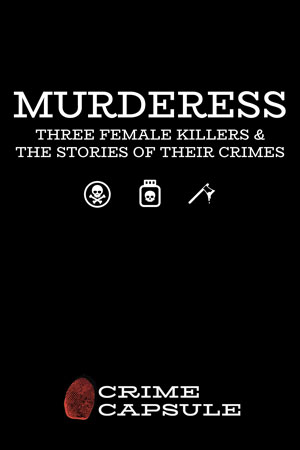 ---
Read the rest of Jeanette's story when you sign up for the free Crime Capsule email Newsletter and get Murderess: 3 Female Killers & the Stories of Their Crimes PDF eBook for FREE
---